Our Founder

---
Our Founder's Story
Melissa Chen is an industry trailblazer who has over the course of 35 years changed the way how skin health is perceived.
She started off her career as a skincare therapist and quickly learned that skincare products in the market are not meeting her clients' needs. The realisation that many products were skin-harming instead led her to innovate and collaborate with a world-renowned laboratory in Switzerland a range of multi-tasking products that functions to REPAIR, RESTORE, PROTECT, NOURISH the skin.
Over the years, Melissa has invented countless products to achieve radiant, healthy skin while successfully avoiding the use of known harmful ingredients. She pioneered the concept of 'healthy skin is beautiful skin'. It is possible for everyone to have beautiful skin if they make the effort through daily routines of adequate sleep and exercise, proper nutrition and the right skincare products.
But it was her Melissachens High Performance 5 Step Skin Routine that highlights the simplicity of the brand for the modern, busy person. This 5 Step bespoke routine is aimed at giving users the best possible combination of products while allowing for a quick, efficient application and results.
Renowned for its high performance products that delivers Faster, Better and Visible results, all Melissachens skincare products deliver cutting-edge results safely. Today, Melissachens skincare has fans all over the world.
With an understanding of dermatology, nutrition and genetics, Melissa seeks to create products that challenges the status quo; products that resolve skin problems before they lead to skin aging. As Melissa continues to push the boundaries of the beauty world with her latest innovations, she has stayed faithful to her promise of only using the best non-harmful ingredients to harness the skin's natural capacity for longer-lasting beauty.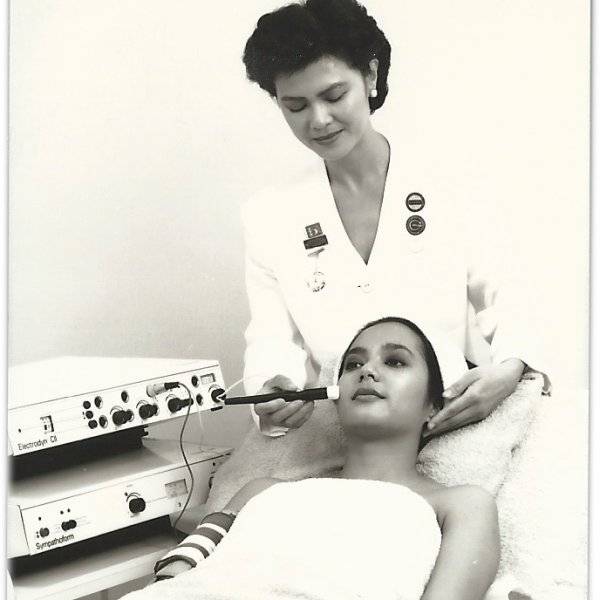 Our Brand Story
With an understanding that skin-harming ingredients often lead to skin problems and skin aging, Melissachens High Performance skincare products represent a paradigm shift in the world of skincare. The Melissachens' philosophy of sustainable beauty can be seen in its clean formulation where only the highest quality of skin-caring ingredients are used.
Melissachens skincare products pride itself on advanced botanical biotechnology and its equally skin-friendly nature. With a combination of biotech actives at efficacy concentrations and skin-loving ingredients, Melissachens skincare products help improve and enhance the quality of skin cell renewal to their optimum capacity. Free from any toxic and harmful ingredients, skin is free to glow and radiate from within and stay healthy for a longer time.
Achieving the highest quality with no compromise to safety and in compliance with the highest safety regulation standards, Melissachens strictly avoid ingredients such as synthetic fragrance and colours, parabens, PEG, mineral oil, sulphate, urea, D.E.A., T.E.A., alcohols, phthalates, and many others. Melissachens skincare products will not only slow down skin aging, but help preserve and improve skin health through the multi-action biotech actives that are loaded in each product.
There are 5 ranges innovated for different skin needs. Luminous and Comfort provide the essential for daily use, and can be used by most skin types and conditions. The ultra-gentle ingredients nourish, and intensely hydrate skin to keep it healthy. It sets out to build a strong and resilient skin structure.
Sensitive skin range is formulated for those with sensitive skin condition. This range is infused with anti-inflammatory and soothing ingredients to calm sensitivity and redness within a short time. Used over time, its reparative and protective properties will reverse skin damage and strengthen skin barrier to minimise external and internal triggers.
Acne skin condition can be addressed by the Power range. Focusing on controlling sebum production, reducing pore size, efficient removal of dead skin cells and promotion of healthy bacteria on skin surface, the Power range also has ingredients to lighten discoloured blemished areas. More importantly, because the skin around the blemished lesion will tend to age faster, powerful anti-aging actives are loaded into the Power range serums to keep skin from premature aging.
For those who wish the remove fine lines and sagging skin, the Timeless range products will take years of aging skin. Extremely efficacious actives will smoothen out fine lines, lift sagging skin, revitalised parched skin, remove dead skin cells, even-out discolouration and stimulate skin renewal for a youthful, healthy-looking skin.
As a forward-looking skincare brand, Melissachens will continue to innovate high performance skincare products that will slow down skin aging for longer-lasting beauty, a skin future redefined and made the difference.